In order to provide a better level of security and privacy to your property it is an important fact that pedestrian and driveway access points should have a gate fitted. This is because research carried out by the Crime Prevention Website has shown that a simple visual deterrent such as a small front garden gate will dramatically reduce the likelihood of an opportunistic criminal targeting your home.
However, as the purchase of a new garden gate is not something that the average homeowner does every day the prospect can seem a little daunting and all the size and design options can also seem confusing. To make the buying process as easy, stress free and quick as possible Metal Gates Direct has compiled a list of factors that should be taken into consideration when looking to make a purchase.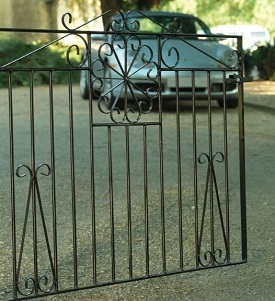 ---
Location of Entrance
Depending upon the location of the entrance in relation to the home there will be several deciding factors that will influence the style of gate required. For example, if you would benefit from additional security at the rear of the property you would need a gate design that is lockable, secure, difficult to climb and be as low maintenance as possible. In comparison if the front path needs securing then a gate that is lower in height will be more in keeping as the threat level is not as high due to the fact the entrance is more visible from the road.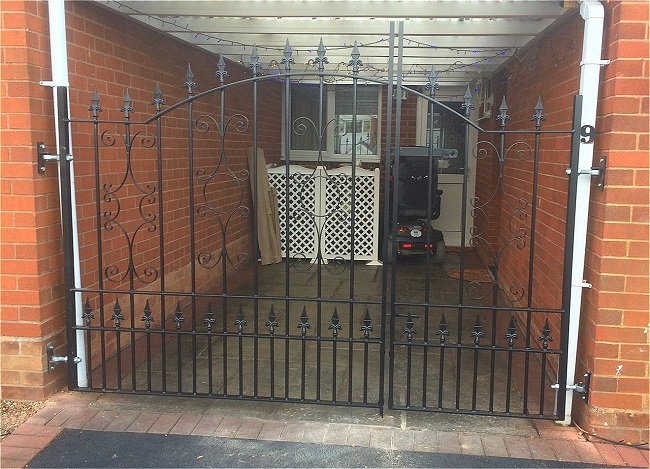 ---
Gate Types
Front Garden Gates – Widely available in standard height of 3ft and 4ft a simple metal gate fitted to a pedestrian entrance will help provide restricted access a help to clearly define the boundary of your property.
Side Garden Gates – Normally manufactured in a height of around 6ft a metal side gate will offer a stronger and formidable physical security barrier to the criminal or trespasser. Perfect for more secluded parts of the garden these gate designs are best ordered with a lock to make access for the homeowner easy whilst making access for anyone else a lot more difficult.
Driveway Gates – These are normally made in an equal pair of gates and tend to be approximately 3-4 ft in height. As with the smaller garden gate, these designs will tend to act as a visual deterrent rather than an effective security barrier.
Estate Gates – Constructed from heavier duty components a set of tall double gates is normally fitted to larger driveway openings and are ideal if security is a real concern and thus your number one priority.
Aluminium Garden Gates - When looking for something more robust, durable and where luxury comes into mind, then these should be a consideration.
---
Size of The Entrance
The next deciding factor when making you purchase is the size of the entrance you need to secure. This is because not all gate designs are intended to be used for every opening width. As a rule of thumb most single pedestrian gates are no wider than 1.8m (4ft). After that the swinging radius becomes too large and therefore becomes better suited to a double gate design.
---
Type of Opening
If the gates are to be fitted between existing brick wall or pillars and the structure is of sufficient strength to take the additional weight then installation should be fast and easy. On the other hand if the opening is out of plumb, of insufficient strength or there is no current structure in place to hang the gates then the addition of metal posts will be required. For these kind of installation fell free to contact Metal Gates Direct for help and advice.
---
Gate Design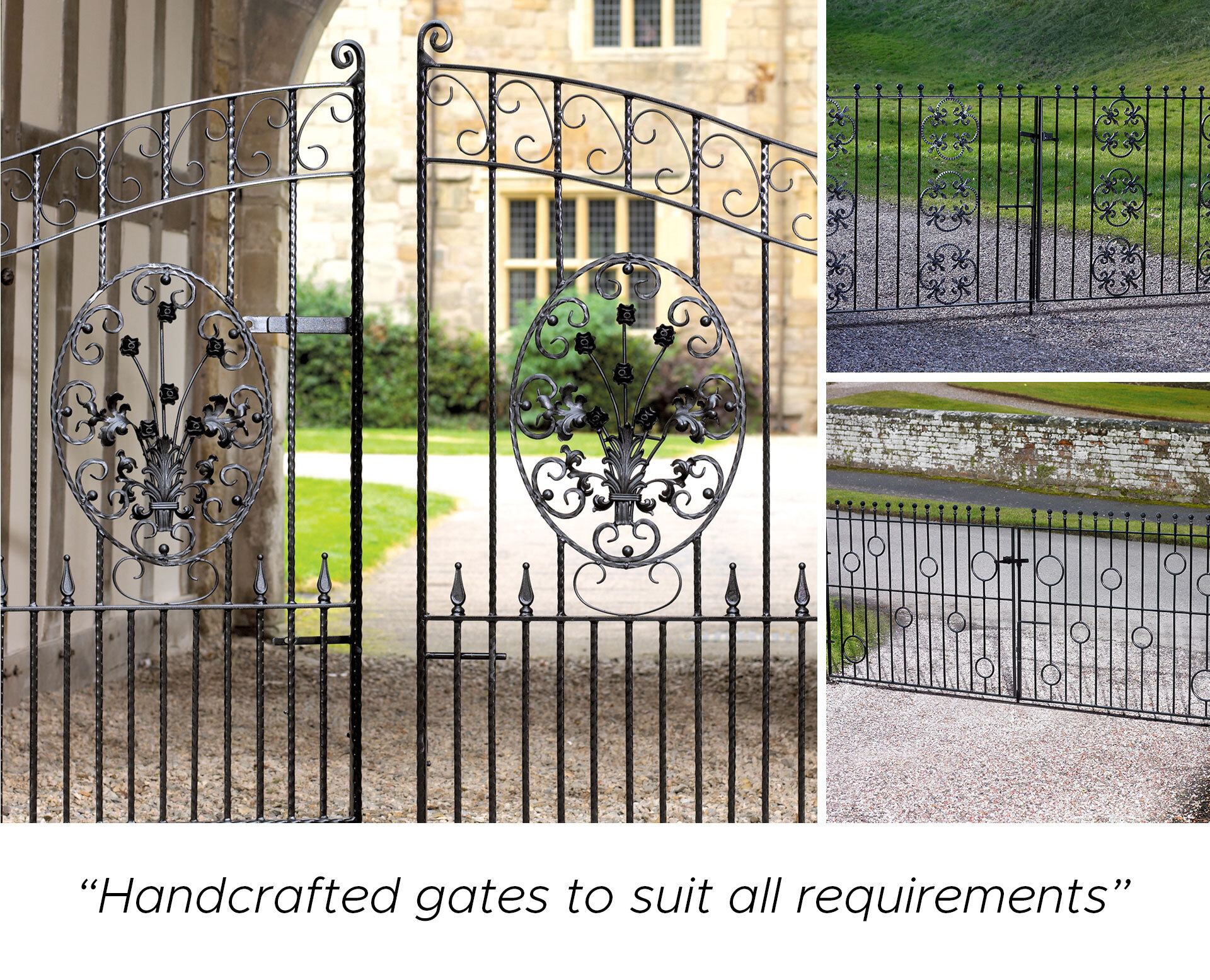 Whether you have a modern or traditional property the wide range of metal gates for sale within our online shop will undoubtedly meet your requirements. When selecting a design consider how the gate will blend in with the existing surroundings. For example if the house has arched windows choose a gate with an arch top to mirror this existing architectural feature.
---
Finish
Consider how much time you have for painting and maintenance. If the answer is little or no time a sensible option is to specify the gates with a zinc plated (electro galvanised) and powder coated paint finish. This way the gates can be fitted without the need for painting whilst the zinc plating will provide a better level of protection against rust and corrosion.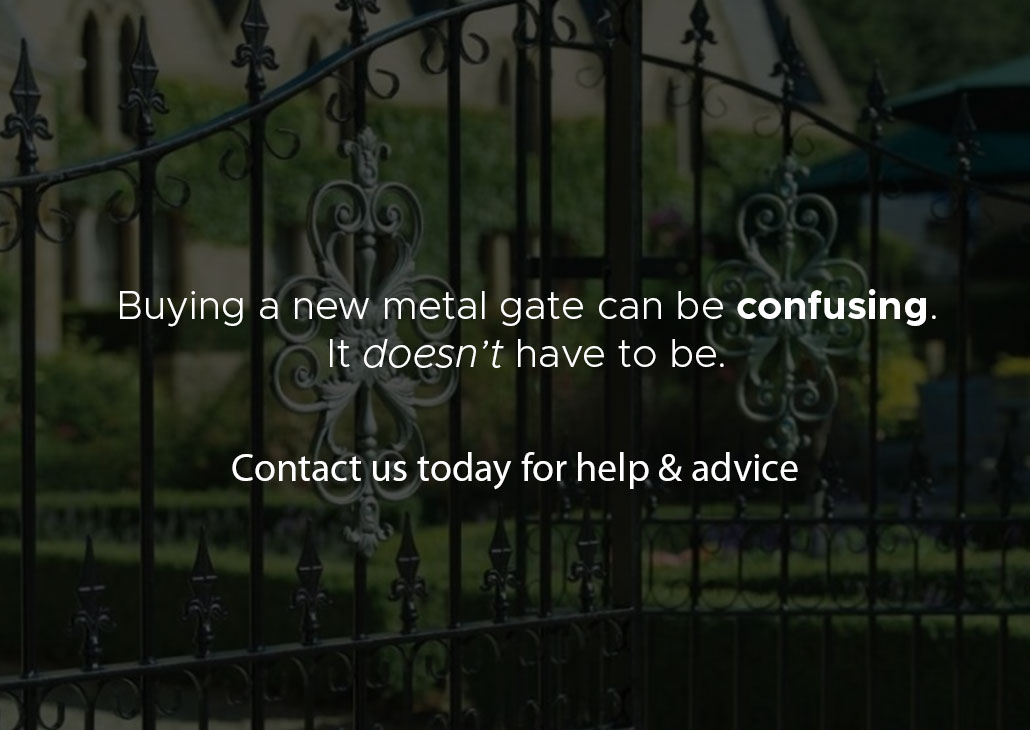 ---
For more help and advice choosing the right metal garden gates and driveway gates for your home feel free to call now on 0844 804 5577 or email sales@metalgatesdirect.co.uk and we will be on hand to offer any assistance you might need.