Garden Gates for Sale
MetalGatesDirect.co.uk proudly offers one of the UK's largest selections of garden gates for sale at some of the most competitive prices online. We have hundreds of great value metal garden gate designs available to buy online at unbelievably low prices, making us the number one choice for hundreds of UK property owners, builders, architects and developers.
---
Our range of stylish and practical wrought iron style metal garden gates are manufactured using high-grade steel components to ensure a robust, durable and rigid construction that offers excellent levels of security to any pedestrian entrance within the bounds of your garden. Available in a wide and varied selection of designs ranging from the ostentatious style, such as the Royal Monarch, to simple gates, such as the Manor, finding the perfect look to suit your property is easy when you buy online from Metal Gates Direct.
So whether you need cheap garden gates to restrict access to a footpath or require an ornate garden gate design that will make a significant visual impact on your home, you are guaranteed to find the right size and design combination within our online shop in no time at all.
---
With prices starting online from only £78.00 inc VAT, our range of wrought iron garden gates is amazing value for money. Designed to restrict access to footpaths and small entrances around your property, we have many size and design combinations for sale to suit any budget, making them an excellent choice for any property owner looking to improve security within their home.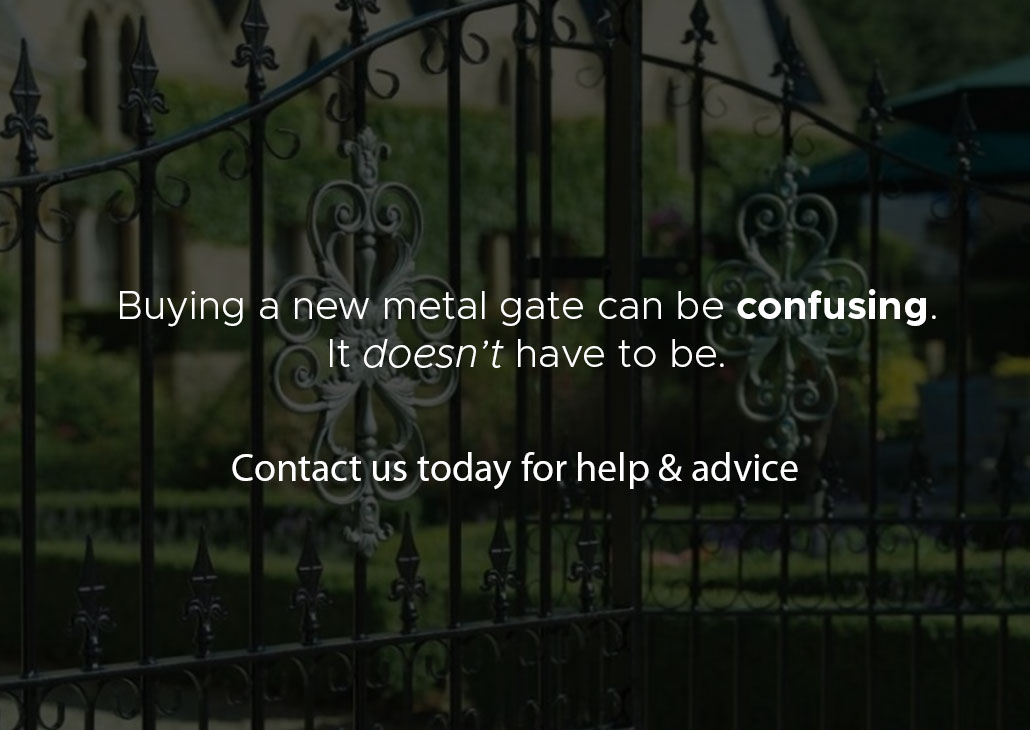 ---
Best Selling Designs
By far the most popular of all our garden gates, the Verona design features a distinct infill panel to create an eye-catching appearance at an affordable price. Available to buy online in 2 size options, this attractive metal gate utilises adjustable hinges, which enable it to fit a selection of opening widths (by adjustment of the hinge position) therefore removing the need to order a made-to-measure size or specify a custom design. In addition to this great feature that will save you money, the Verona garden gate is also supplied as standard with the benefit of a zinc-plated (electro-galvanised) and black powder-coated finish that protects against rust and the UK elements.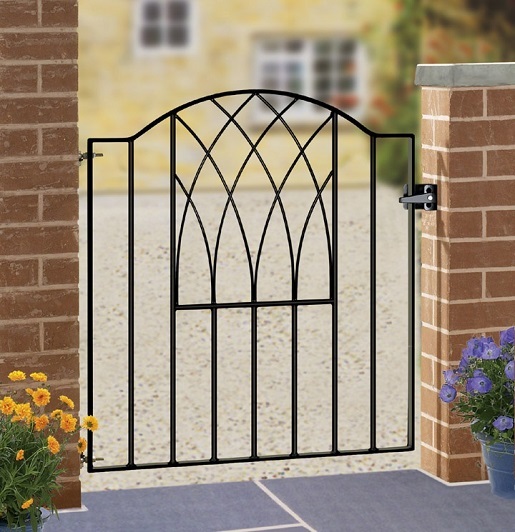 ---
Westminster Wrought Iron Style Metal Garden Gate
Handmade in the UK with attention to detail, the ornate appearance of the Westminster metal gate is perfect for period properties or traditional garden designs. Featuring prominent ornate wrought iron style scrollwork set within a solid steel frame, the gate is available to buy online in a choice of popular sizes, making it ideal for any residential setting that needs additional security without compromising on aesthetic appeal.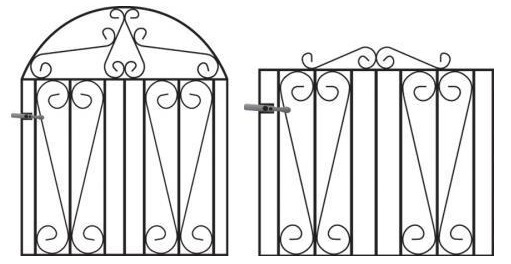 ---
Perhaps the most simplistic of all our single-gate designs, the Manor is superb value for money. Constructed with 25mm x 10mm frames and 12 mm solid metal infill bars, it is enhanced with simple ball top finials welded to the top of each vertical infill bar.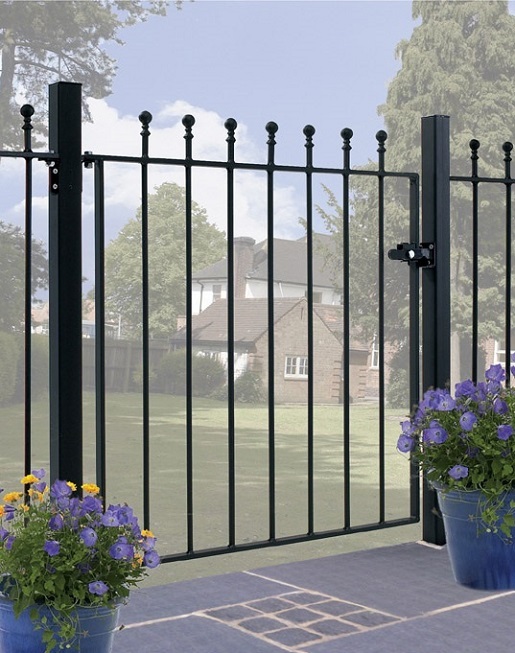 ---
Designs
Click the links below to view our modern, traditional and ornate designs.
---
Hints & Tips
To view our full range of timeless wrought iron style gates for sale within our online store, take a look at the following options.
---
View More Products