Are you a family with youngsters in the household or do you have pets that you need to stop straying from your property? If the answer to this question is yes then it advisable to factor in the below considerations when choosing a new gate for the garden or driveway as selecting an inappropriate design could lead to a nasty accident if a child trips or an animal jumps up at the gate.
Choosing the Design
Whilst most gate designs are styled to provide an aesthetically pleasing appearance they are often not suitable properties with children and pets because features such as spear top finials can pose a danger to them if they fall or jump. So what options does this leave?
Well here at Metal Gates Direct we are aware of this problem therefore offer a range of designs that do not have any sharp edges or spear tops. Here we have detailed some of the most popular styles.
---
Court
The Court Metal Gate design is perhaps the most suitable of all the designs and is commonly seen around playgrounds, nurseries and schools. This is because the straight infill bars and hop tops remove the possibility of injury or finger entrapment making them a great option for any outdoor environment.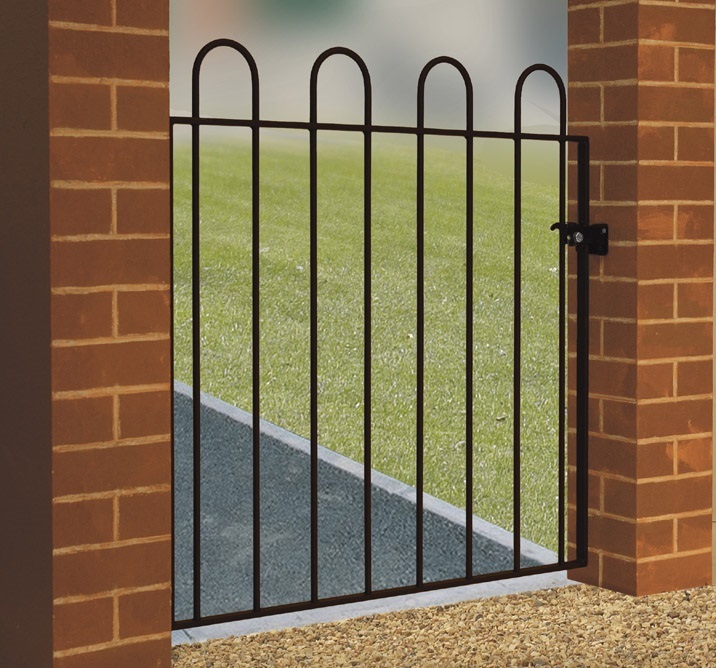 ---
Manor
Offering a little more design appeal than the aforementioned design the superb value Manor Wrought Iron Style Garden Gate features straight infill bars and ball top finials making it ideal for securing any entrance to the home or garden.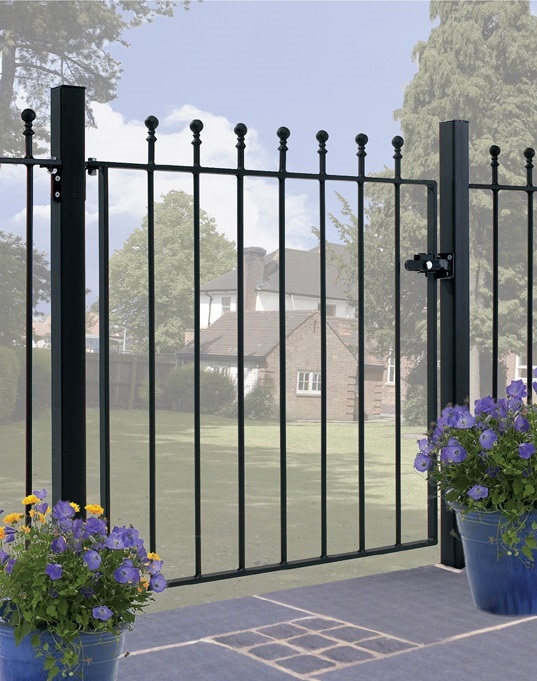 ---
Weston
Similar in style to the Manor the timeless Weston Metal Gate design features ball top finials for safety coupled with an attractive arch top for improved visual appeal. Ideal for non standard opening widths the Weston metal gate design also features a zinc plated and powder coated finish ensuring faster installation times and reduced maintenance.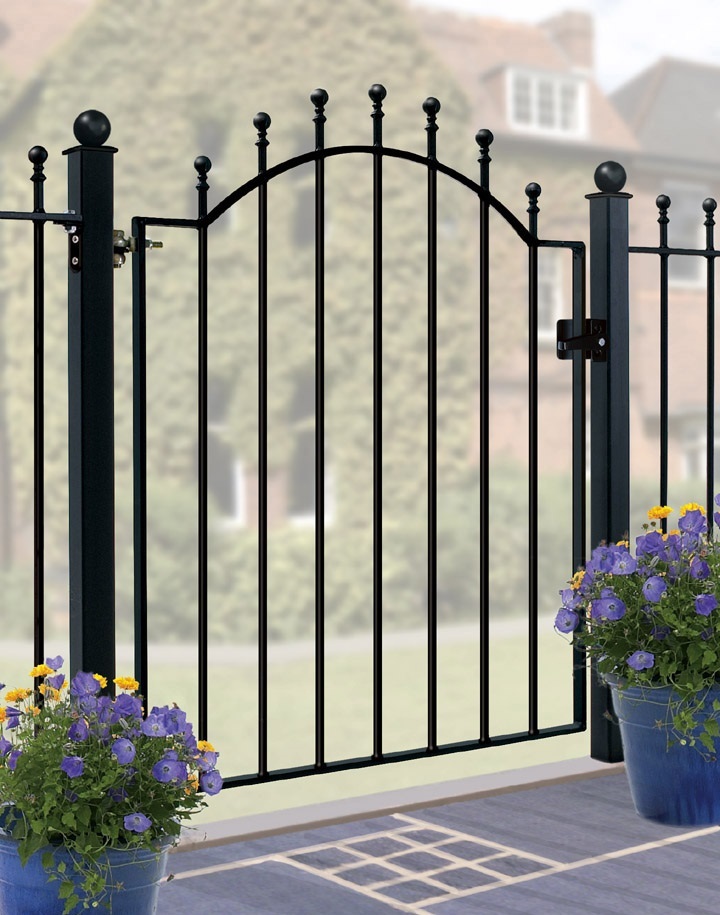 ---
Preventing Animals Escaping
If you have a small dog and are concerned about it escaping you will need to look for a design that has minimal gaps between the bars. Good examples of this include the Edinburgh Driveway Gates, Saxon Side Gate and Regent Garden Gate.
---
So now we have looked at some popular options why not take a look at the rest of our online store to see if there are any other item you like or for further help and advice choosing new metal gates for your home call us today on 0844 804 5577 and we will be on hand to provide advice.