Liverpool
Metal Gates Liverpool - Enhance Your Property's Beauty and Security!
Welcome to Metal Gates Direct - your go-to online retailer for a wide selection of high-quality metal gates in the Liverpool area. Whether you're looking to enhance the appearance of your property, or want to upgrade your home and garden security, we have the perfect solutions for you. With hundreds of sizes and designs configurations to choose from in metal, aluminium and wrought iron style, our user-friendly platform makes it easy to browse, select, and purchase your desired gate online in only a few clicks.
We believe that there is no better way to make a statement about your home than with one of our elegant and striking metal garden gates. Whether you require a bold and unique aluminium garden gate design or would prefer the more traditional aesthetic of decorative scrollwork often seen in our metal garden gates, we are confident we will have exactly what you're looking for.
Within our online store you can choose from a wide range of styles, designs, and materials that will complement your home's exterior as well as its surrounding environment. Alternatively, our popular made to measure service can cater to your requirements if you don't see a size option to meet your specific requirements.
To learn more about our impressive selection of metal garden gates view the complete range online.
For more information on our superb range of wrought iron style gates, fence panels, and railings, email sales@metalgatesdirect.co.uk or complete our online form.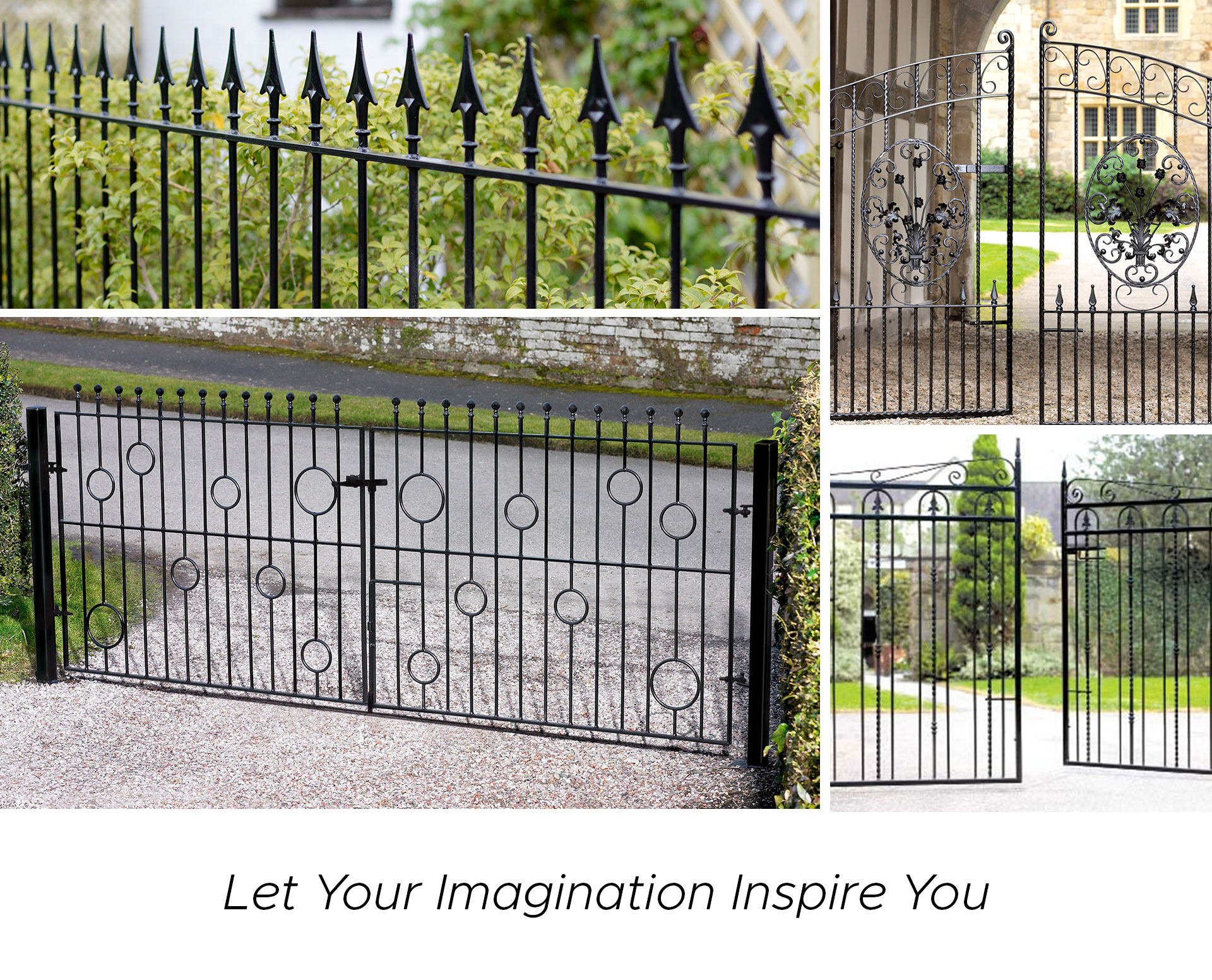 ---
Make a Statement with our Eye-Catching Driveway Gates
We offer many different gate types to match any style of architecture or landscape design and whether you are searching for traditional or minimalist they can all be used for security and privacy purposes.
Metal Driveway Gates: We have various types to suit the differing needs of Liverpool property owners. From swing gates that offer a traditional and elegant look through to bi folding gates with their versatile space-saving benefits.
Aluminium Gates: Our range of aluminium designs are lightweight and resistant to rust and corrosion. The are available in a choice of modern styles and come in black or anthracite powder coated paint finish as standard.
Bi Folding Gates: This innovative and space-saving type of double gates fold inwards, allowing them to take up minimal space when opening or closing and are therefore perfect for properties with limited space.
With many gates for sale in a choice of modern and traditional designs, we are confident you will find what you are looking for in no time, so look through our comprehensive online store or contact us today for help and advice.
Secure Your Property with a Reliable Wrought Iron Style Side Gate
​​Many homeowners overlook the crucial role that a side gate can play in protecting your property however they are a must have addition for pedestrian entrances, side access points or any other location around your home that needs securing and for this reason, here at Metal Gates Direct, we have a range of durable and aesthetically pleasing design to choose from. All our products are easy to install and will complement a wide variety of residential and commercial properties.
Ornate Designs: Our range of decorative ornamental gate designs feature wrought iron style scrollwork, intricate patterns, curves, and motifs. These elements often combine to produce an elegant and sophisticated design to your property.
Modern Styles: Featuring a sleek and minimalist aesthetic, these gate types incorporate clean lines and geometric shapes, meaning they are perfect for creating a modern and stylish look for your property.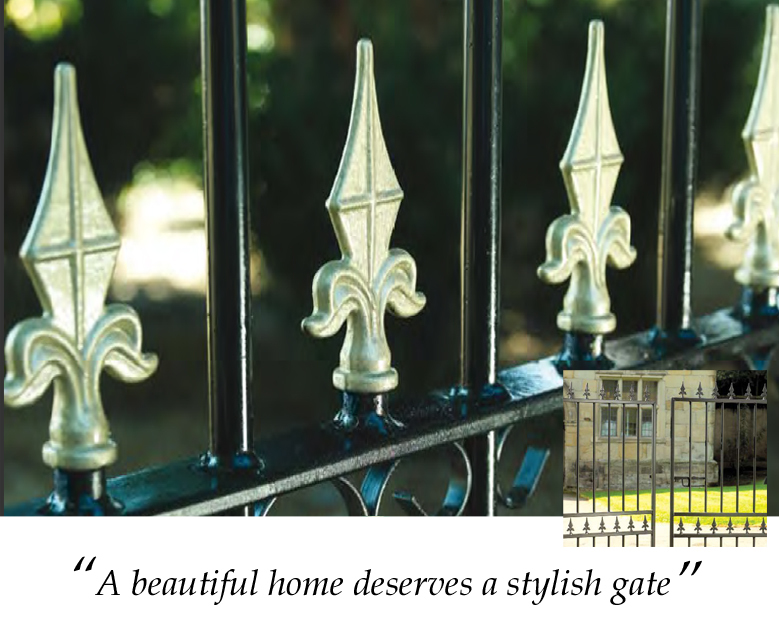 ---
The Benefits of Metal Gates
Investing in one of our metal gates is a wise choice and will provide you and your property with numerous benefits that will enhance your property and lifestyle:
Durable: Made from high quality steel or aluminium components, our range of gates are built to withstand the daily use and the inclement UK weather.
Security: The addition of a physical security barrier will deter unwanted intruders and provide you with additional peace of mind.
Aesthetic Appeal: With a huge selection of designs, finishes, and customization options, you can create a gate that complements your property's architecture or garden design.
Adds Value: The addition of a high-quality gate design can provide your home with added value which in turn can significantly increase the market value of your home.
---
View More Products
---
Choose Convenience and Safety – Install a Pedestrian Gate Today!
Our range of pedestrian gate design solutions are ideal for both homeowners and Liverpool business owners alike. They are available in numerous designs and materials and will blend into your home decor and landscaping with ease. You can purchase online them online in various size combinations that will add a welcoming touch to any home or commercial property.
We have Pedestrian gates available in:
Metal
Wrought Iron Styles
Aluminium
Timber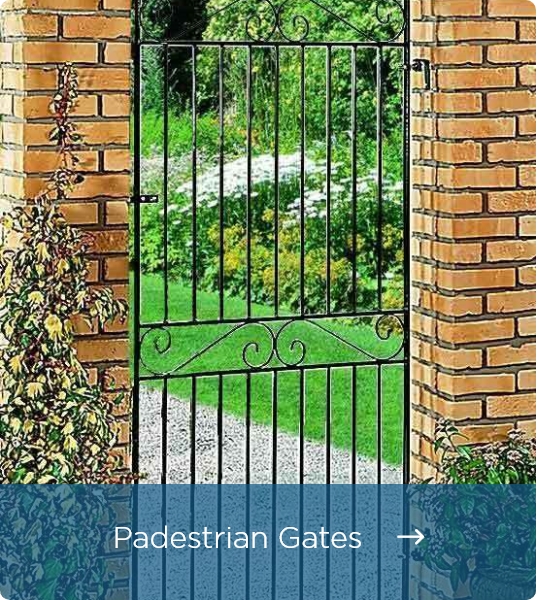 Double Metal Estate Gates - The Ultimate Blend of Elegance and Security
If you want to make a bold statement to the entrance of your driveway, our wrought iron style metal estate gates are the epitome of elegance and sophistication. These superb value double entrance gates will not only provide a heightened level of security but also create a sense of opulence. Handmade in the UK from quality steel components we have the following styles available:
Arched Top Estate Gates: Popular designs include our Royale Talisman, Corfe Split Bow Top an Royale Premier
Wrought Iron Estate Gates: We have a wide range of design options however our current best selling designs are the Marlborough, Royale Ascot and Royale Gothic styles.
To view our full collection of designs, navigate to our Wrought Iron Estate Gates category.
View our stunning collection of wrought iron style gates detailed below, or for technical advice or send your email to sales@metalgatesdirect.co.uk.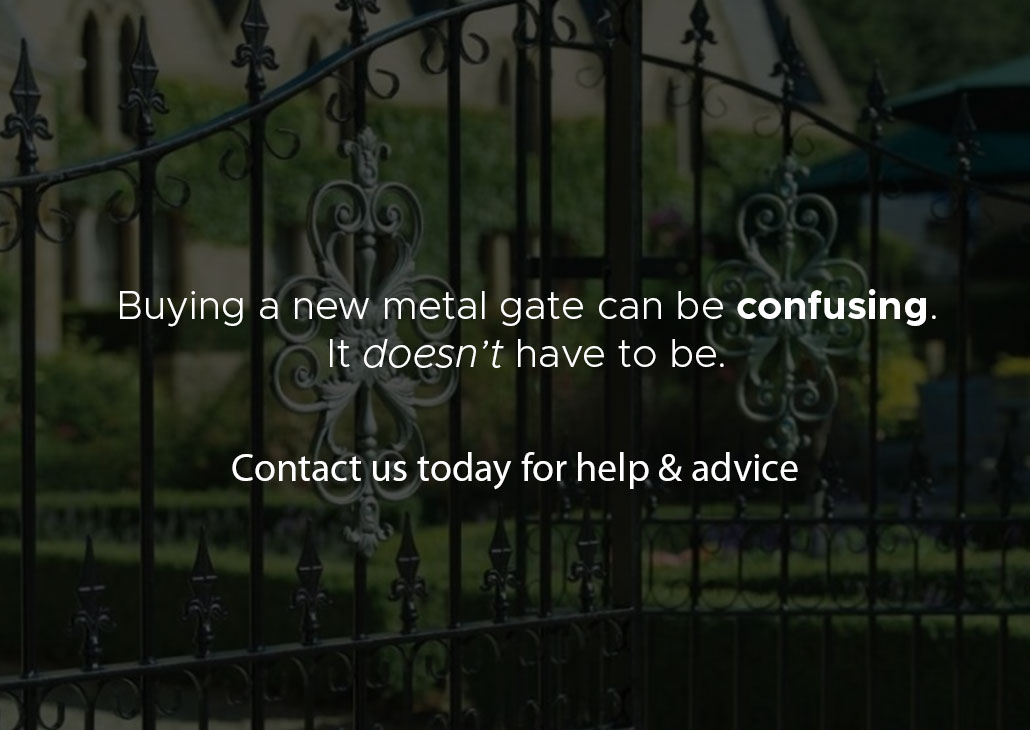 Experienced Assistance Every Step of the Way
Our friendly staff are ready to provide you with assistance at every stage of the buying process. Utilising our expertise, you can make the right buying decision when searching for perfect gate for your property, so feel free to get in touch today and we will be happy to assist you.
We also provide lots of information pages online including:
Start Your Journey to a More Beautiful and Secure Property!
Are you now ready to take the next steps to improve your Liverpool property? Visit our online shop, browse our extensive collection of garden, driveway, side, pedestrian and estate gates, and find the perfect option to suit your requirements. With our easy-to-use website, you can purchase with confidence and have it delivered directly to your Liverpool doorstep for much less than you might first think.
Email: sales@metalgatesdirect.co.uk or use the online enquiry form