Made to Measure Service
Buy Made to Measure Gates Online
Made To Measure Metal Gates, Fencing and Railings
Are you looking to buy made-to-measure gates, fencing or railings from a leading UK supplier with a reputation for quality and value for money? If so, Metal Gates Direct offers a popular made-to-measure service on nearly all our designs. Should you have a non-standard opening that needs securing, we can supply you with the correct size and design combination to meet your requirements at some of the most competitive prices online.
Made to Measure Details
If you have looked through our online shop but have been unable to find the exact size you need to order, please contact us to obtain a quote for a made-to-measure gate. When doing so, please provide us with the following information.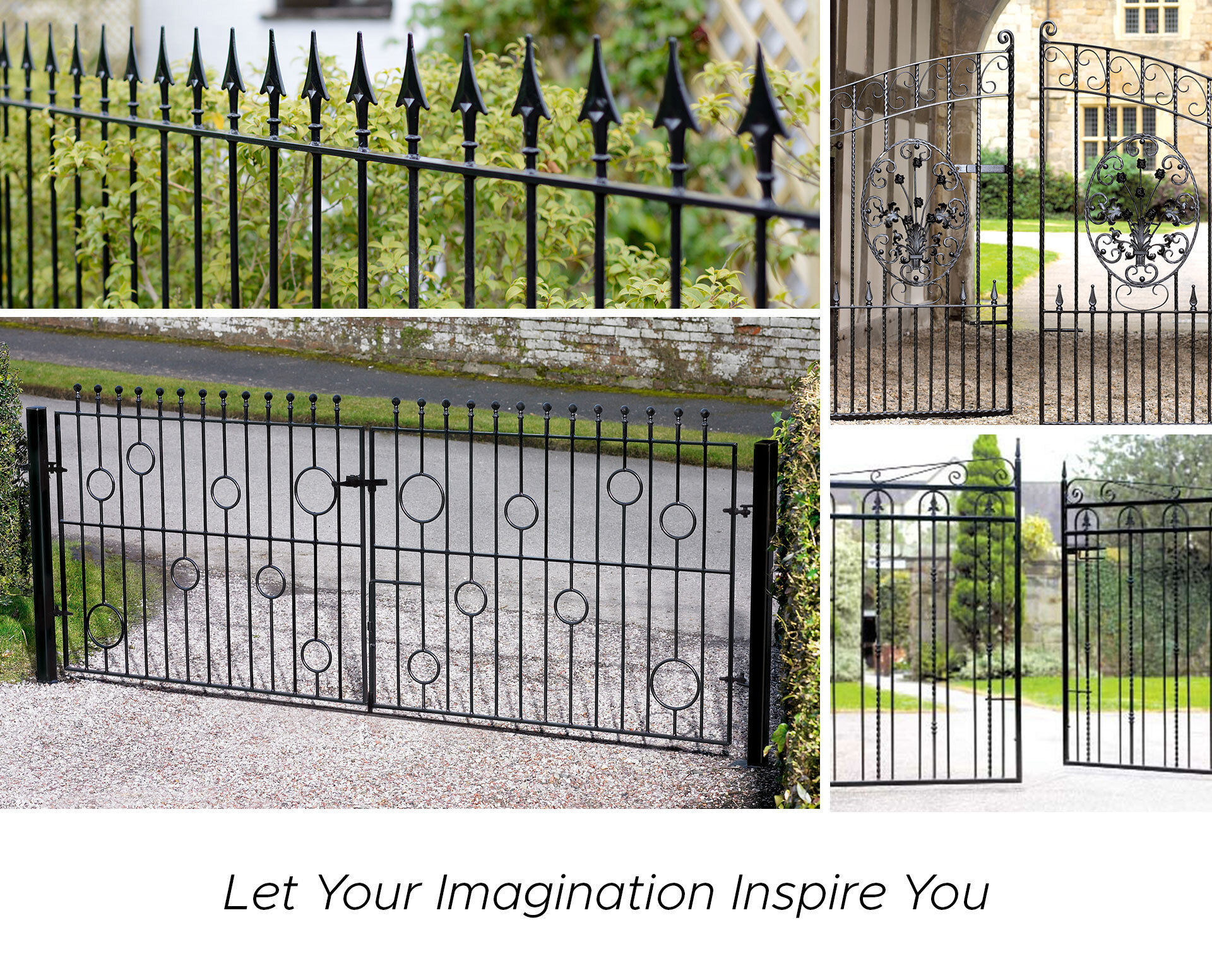 Gate Design
Please choose your preferred design before contacting us, as we have many options available in modern and traditional styles.
Our range of products available in non-standard sizes include:
Measurements
Single & Double Gates: Measure the gap size where you fit between 2 existing walls or posts.
Fencing & Railings: If you fit between brick pillars, measure the distance between each one. Please provide us with the overall space you need to span where a larger run is required.

Posts
If you need to add metal posts to provide support, please let us know whether they will be wall mounted or set into the ground in concrete.
Finish
Please specify the finish you would like to have the item manufactured with. You can select from the following options. (If you do not specify a particular finish, we will quote for the basic black primed option).
Primed Black (undercoat)
Zinc Plated & Powder Coated (electro-galvanised)
As an online retailer, we strive to offer accurate interpretations of your requirements; however, we do not guarantee our calculations are 100% accurate and should not be solely relied on. After receiving your quote, you must always double-check the details, measurements and calculations we provided and advise us of discrepancies before ordering. We will not be held liable for any miscalculations that may occur due to the information we receive. In all instances, made-to-order items cannot be returned for a refund if they are found unsuitable.
---
A Solution For Any Residential Requirement
Whether you need to purchase one of our pedestrian gates to restrict access to the rear of your home or want to add double gates to secure the driveway entrance, Metal Gates Direct will be on hand to provide a solution.
---
Bespoke Gate Designs
In addition to our popular service that offers made-to-measure gates, we can also offer custom-made designs to suit your individual preferences or alter existing styles to create a unique look.
Should you wish to take advantage of this service, email sales@metalgatesdirect.co.uk with your requirements, and we will be pleased to offer help and advice.
Important Point for Made to Measure Sizes
Please be aware that when ordering several made-to-measure gates, fencing or railings designed to fit into different gap sizes, the distance between the infill bars and the size of the scrollwork may not always remain constant. This is unavoidable, and as such, the most appropriate arrangements for each item will always be used during manufacture.