What to Consider When Ordering Gates for the Garden or Driveway
Whilst the addition of a gate to your property will serve many functions including protection and restricted access to the home or garden it is essential that all aspects of the installation are taken into consideration prior to ordering to avoid any costly mistakes from occurring.
Here at Metal Gates Direct we have outlined the main areas below that we suggest you pay close attention to.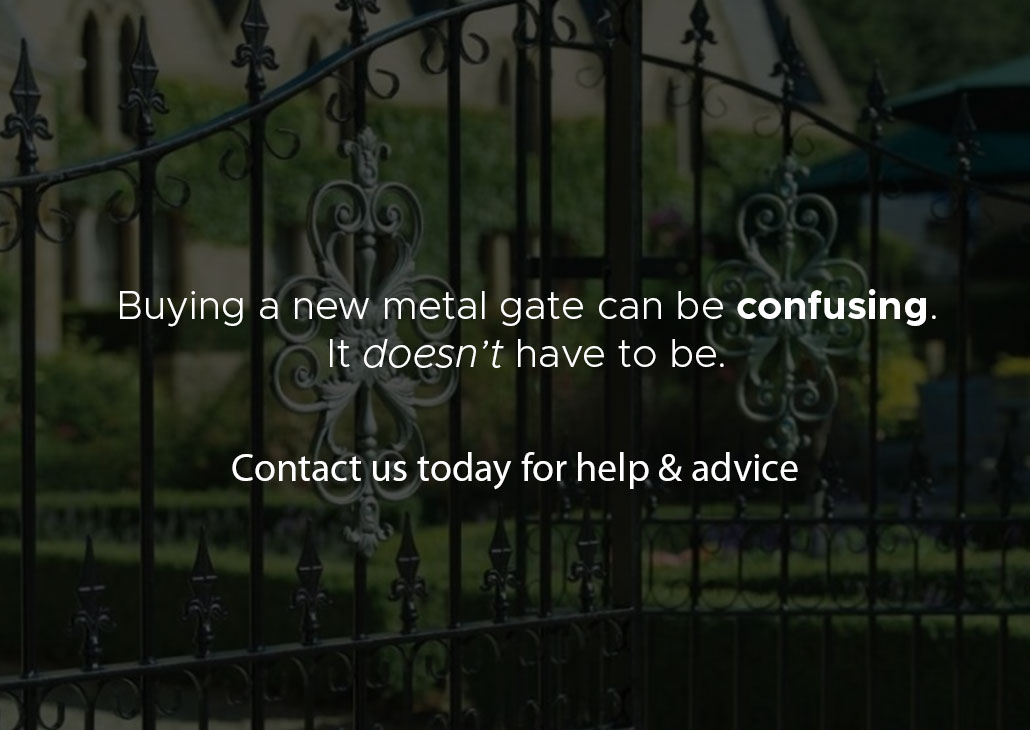 ---
Whilst covered in more detail within the ordering guide and measuring guide pages we cannot stress the importance of selecting the right size gate to suit your opening measurements.
The most important thing to be aware of when ordering metal gates is that they are NOT LISTED as the PHYSICAL WIDTH. Instead they are listed as the opening into which they will fit. What this basically means is that you do not need worry about how much space to allow for items such as the hinges or latch. To reiterate, for a simple gate installation fitted between 2 brick walls all you need to do is measure the distance between the opening (from brick to brick) and this will give you the ordering size.
Once your ordering size has been established simply browse through our online store to find a match to the measurement you have or if this is not possible you can contact us to get a quote for a made to measure size.
---
Depending on the required application of the gate and the distance it is required to span there will be vast variations in the weight of the item. This is an important consideration due to the fact that not all existing brickwork will be of sufficient strength to provide an adequate and durable means of support.
For example if you are spanning a large driveway and the pillars are already out of plumb, fitting heavy driveway gates to each pillar would not be advisable. This is because an underlying issue with the foundations is already apparent and any additional weight placed onto the structure would only lead to increased movement or even a total collapse. With this in mind if you are unsure of the suitability of any existing brickwork please consult a local builder or as an alternate solution the problem can be easily overcome by installing metal posts.
---
Whilst the addition of a gate to your garden or driveway will not only add security but will help to increase privacy they are available to buy online in a hundreds of styles, sizes and designs and as a result it is important that the correct one is specified to suit your homes architectural style. This is because selecting the wrong design can leave the home vulnerable to criminals and can make the space look poorly thought out.
With this in mind the easiest way to pick a suitable design is to look at the overall architectural style of your property and try to find a design to suit. For example if your home has arched windows and doors selecting a bow topped gate will complement existing features.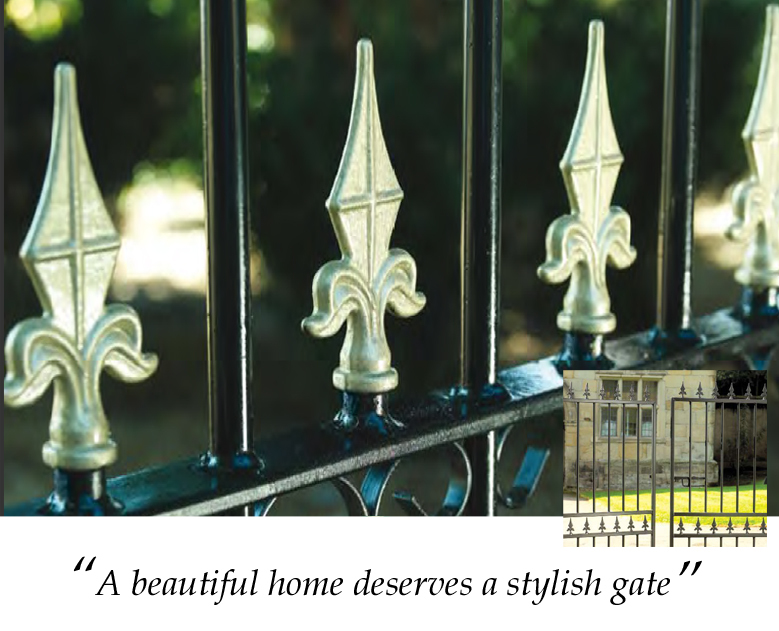 ---
What gates suit what property?
Period Architecture
This style of property is best suited to a gate design that features ornate scrollwork. Popular examples of such designs are as follows.
Royal Monarch
Westminster
Edinburgh
Traditional Architecture
Covering anything from a 1950`s semi through to a chalet bungalow the range of options for this style of architecture should be pretty limitless. Popular designs include the following.

---
If the gate you wish to install is required to provide security as one of its main functions then it is strongly advisable to specify a height that is difficult for a trespassers, vandals or criminals to climb over. In these instances we suggest you look at our range of metal side gates if you need to restrict access to any pedestrian entrance around the garden or where the driveway needs a high level of security we advise you to look at our range of heavy duty wrought iron style estate gates.
Alternatively where a lower level of security is required (such as the front path) we recommend you take a look at our wide array of metal garden gate designs.
Consider how you want the gates to lock?
Unless you specify the addition of a lock that can be operated by key (at the time of ordering) all metal gates will be supplied with a latch that can be secured using a padlock. Whilst this is adequate for 90% of installations some homeowners prefer a more convenient method of locking the gate so if this is something you are interested in please contact Metal Gates Direct prior to order any we will be able to provide you with the additional price.
---
For further information about anything discussed on this page call now on 0844 804 5577 and we will be on hand to offer help and advice. Alternatively read the measuring guide, ordering guide and installation advice pages or simply refer to the frequently asked questions category to find a comprehensive number of answers to many common queries.