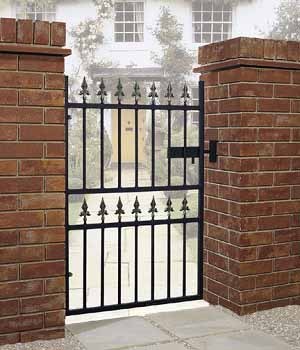 When it comes to making decisions about the overall exterior look of your home, there are a lot of options to choose from. One of those decisions – which is also among the more important ones – is what types of gates to select. It's important because, not only do you need to satisfy your practical requirements, but for many people, you'll also want it to look good.
One versatile, practical and attractive option is to install metal gates to guard the entrance to your property boundary.
---
Metal Gates Come in a Range of Options
There is a large variety of options when it comes to metal gates for the home. You can gain security, project a vision of grandeur or friendliness and, at the same time, install something that suits your own personal needs.
"Metal gates are a versatile option for home-owners, with a large number of off-the-shelf styles as well as the possibility of having your own bespoke design created," said Peach Properties, Bow estate agency.
If security is your main concern then tall, electric gates are going to be at the top of your list. Coded and intercom entrances are widely available and easy to install for reputable tradesmen. But don't worry if you want to combine security with aesthetics – attractive, stylish gates are readily available while still providing the security you crave.
Electric gates are also useful for young families as you know your little ones will be safe behind a locked gate – provided they don't know where the remote is! And, they work well for older home-owners too who might not be quite as strong, or able as they once were.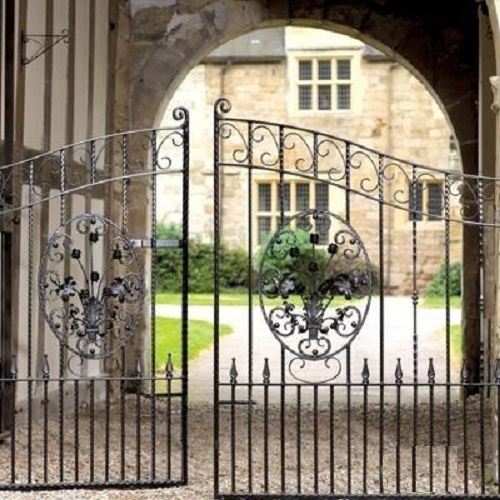 ---
Looking for Some Privacy?
Metal gates can also give you as much or as little privacy as you want or need. You can have solid metal gates which will hide your home for any prying eyes. Or, if you still want to have a more decorative style you could go for solid at the bottom with some embellishment on top. Another option is to have the bars designed so they're closer together, obscuring your home behind them.
"The options for metal gates for the home are endless and can provide home-owners with exactly what they need," said Eden Harper, Brixton and Battersea estate agent. "More people are looking for attractive and secure gates that also keep their home nice and private – a combination that is achievable with bespoke designs."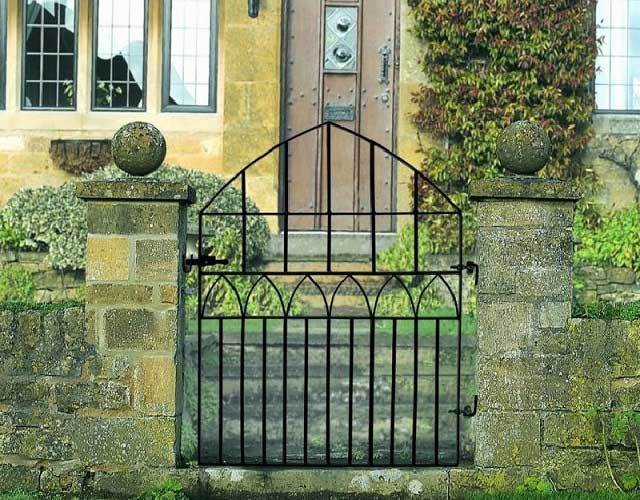 ---
Metal Gates Remain a Popular Choice
With an almost endless stream of design and style, metal gates are a popular option for home-owners in the UK. They offer security, a style of your choice and they are also as welcoming as you want them to be.
A smaller, pretty gate, for instance, is more welcoming to visitors than a tall, solid one with a key code pad and camera! They're also weather-proof and more durable than other materials such as wood.
"A metal gate, be it a side entrance for pedestrians or a double front gate for cars, can be the perfect addition to many homes," said Paramount Properties. "Who knows, it could even prove to be a positive selling point at some point in the future."