Iron gates are strong and durable, with excellent resistance to dents, bending and shock damage. That said, wrought iron contains many carbon atoms, and when these atoms encounter moisture, dirt or grime, rust can quickly form. The good news is that it's very easy to minimise rust through regular cleaning to ensure dust and dirt does not build up to cause issues, however, if you'd like to go a step further, you can paint your iron gates.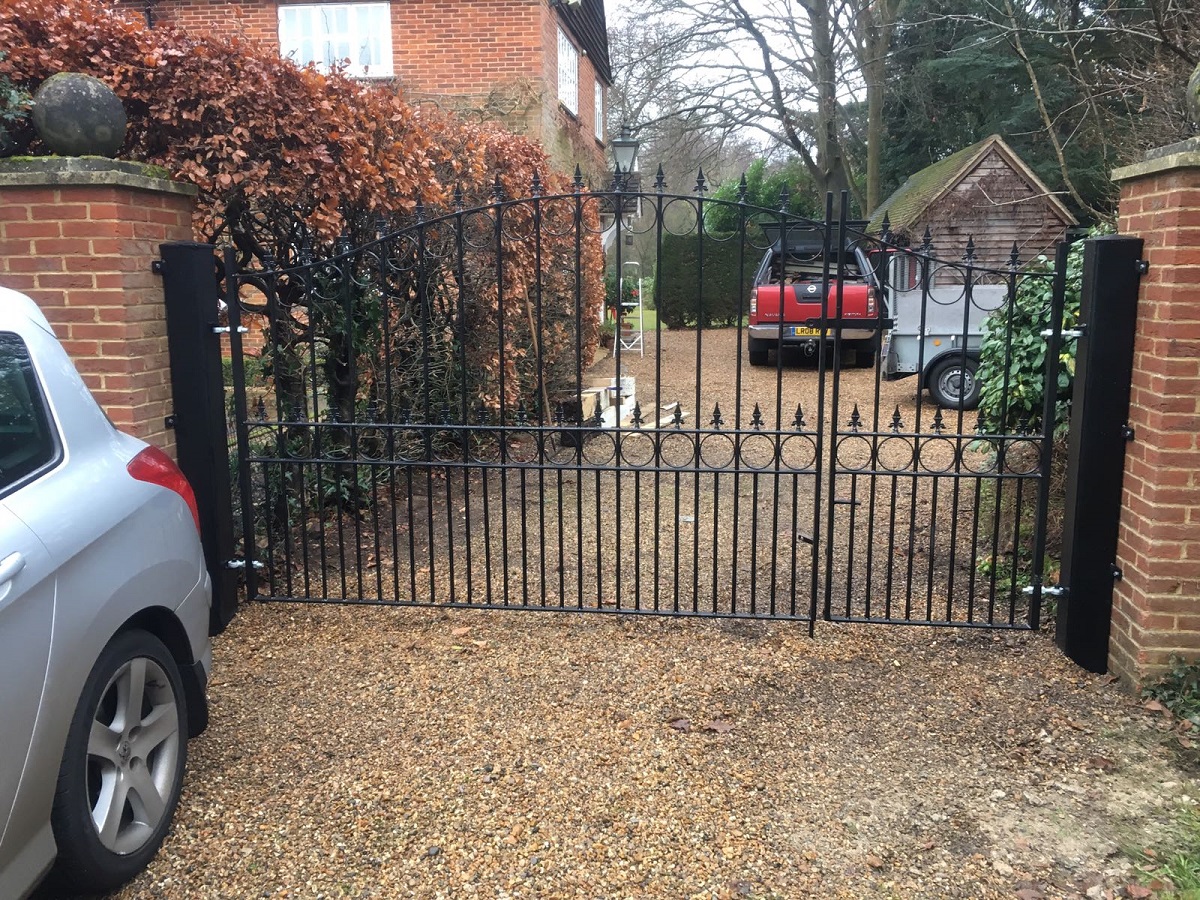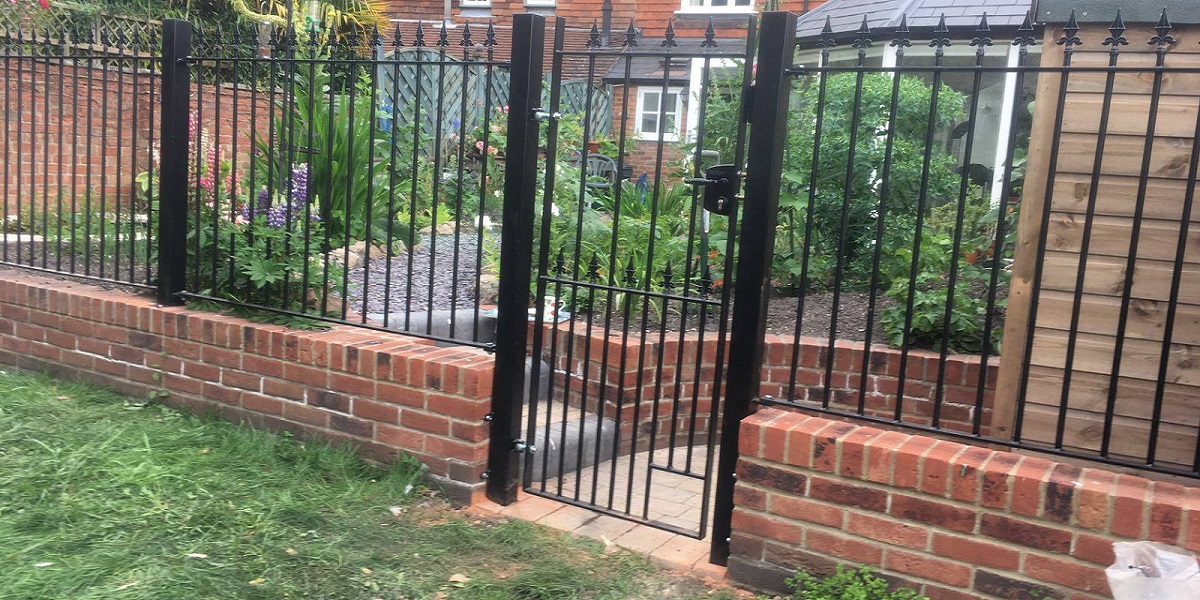 A classic look dating back many decades
Oil-based or alkyd paints are ideal options for wrought iron because they create a durable finish that repels water and is resistant to stains, scuffs and dents. An acrylic enamel is a good option too, generally holding up longer under exposure to the sun. When you start exploring your options, you'll find that many paints and primers are ideal for wrought iron, providing a good level of additional protection. It's also worth thinking about appearance. Most wrought-iron gates are black, and that's not by coincidence. This is primarily due to the development of alkyd-resin black paints in the 1930s, and many railings and gates were re-established following the Second World War. Most of these were painted with new, fast-drying paints whilst the black finish helped to mask dirt build-up from the polluted air. Today the black finish is a fine choice because it's classic in appearance and looks great all year round with minimal maintenance needed.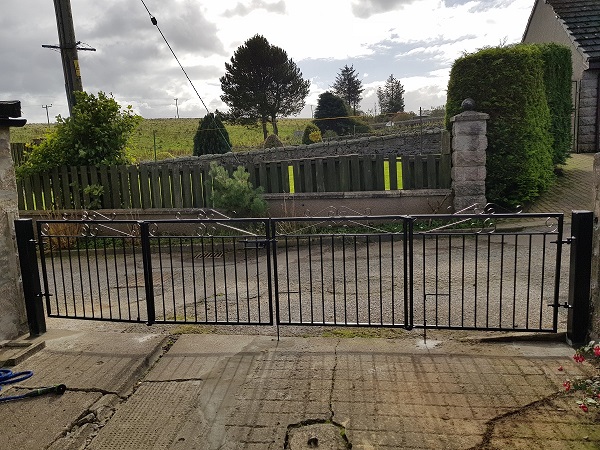 What if my gates have already started to rust?
Iron gates will rust when they come into contact with water and oxygen — both are required for rusting to occur. Once your gates reach the stage of oxidisation, you need to spend some time removing any loose paint and rust, right down to the metal with a wire brush or grinder. You can then apply a primer (this is like a thinned-down version for smooth surfaces), and once dry, re-apply with at least two topcoats of your chosen gloss or matt black finish.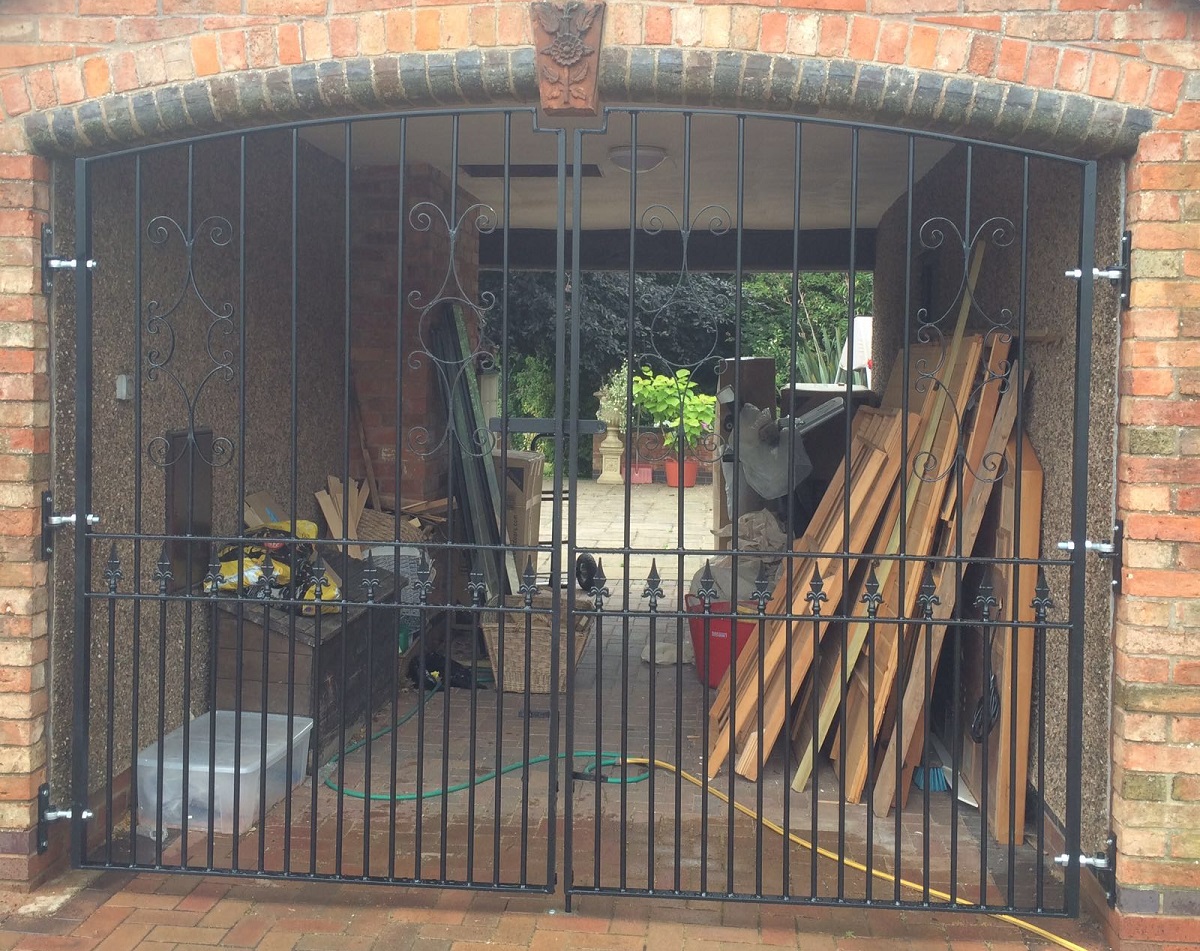 Do you need new metal gates?
If your gates have rusted beyond repair, warped or have been severely bent or damaged, we can help you find the perfect shape, size and style for your needs. At Metal Gates Direct, we provide Garden Gates, Driveway Gates, Side Gates and Estate Gates at the most competitive rates. We stock hundreds of standard-sized gates and railings and offer a made-to-measure service, allowing you to easily secure non-standard opening widths.
You can explore our modern, ornate or traditional designs on our website, but if you have any further questions or wish to speak to a member of our team about your needs, please call us on 0844 804 5577.