If you have decided that you want to purchase wrought iron style metal railings for your home and garden there are several considerations you will need to make in order to make the correct purchasing decision. With this in mind Metal Gates Direct have compiled the following guidance that takes a look at what the most important aspects to consider should be.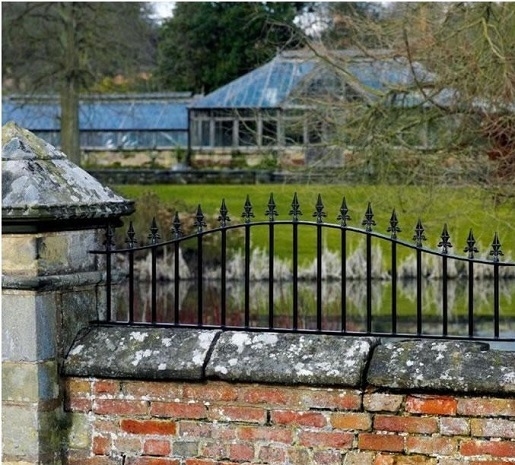 ---
Purpose & Suitability of Railings
Suitable for many applications around your property it is important to consider what the intended purpose of the railings you want to install will be as not all design will be suitable for every application. For example if you need a set of garden railings to add some aesthetic appeal to the boundary of your property but do not need them to be add any form of security benefit them the most cost effective solution will be to go for ornate wrought iron styles such as the Stirling, Edinburgh and Regent designs as you can achieve wonderful results at an affordable price. In comparison if the railings are being installed to prevent trespassers climbing over a boundary wall then a heavy duty option fitted with spear top finials (such as the Balmoral or Saxon designs) will prove more beneficial as they have a far more imposing appearance which should help to deter people from climbing over and straying within the bounds of your home and garden.
---
Metal Railing Design
In order that the railings you install enhance the look of your property it is essential that the correct design is selected. With hundreds of options to choose from finding the right style is easy if you take inspiration from existing architectural features that may be present such as gates, iron rainwater pipes, window details or even the front door knocker. A little consideration at this stage can have marvellous results however selecting to buy purely on price can lead to some disastrous results that in effect will waste your time and money.
As a general rule of thumb the following styles will suit the given architectural design of home or garden
Modern Style – House built within the last 20 years tend to be pretty regimental in design and do not feature many architectural embellishments. As such the best results can be achieved by keeping things pretty simple (anything with straight infill bars and ball top finials looks good).
Period Style – The choice for this style of property is far wider as the home will have more character and will therefore withstand a stronger design. If you are the owner of this style of house we recommend more ornate patterns that feature decorative wrought iron style scrollwork, caged infill bars and fleur de lys finials.
Country Style – As with the period style of property the choice is pretty wide and far reaching however the most pleasing results can be achieved by keeping things relatively simple in terms of decorative scrollwork as anything too flashy will not blend with the existing external landscape.
---
Durability
Despite the fact that a high quality set of metal railings will far outlast anything constructed from timber it is essential the durability element is taken into consideration as metal will start to rust over time if not properly maintained therefore if your budget will allow for it we always recommend you select a galvanised and painted finish.
---
Safety
Time and time again we see stories in the local news of nasty accident from people becoming impaled on metal railings. As such if you have small children in your home or if there is the potential for anyone to trip and fall onto the top of the railings we recommend you avoid any design that has spear shaped finials.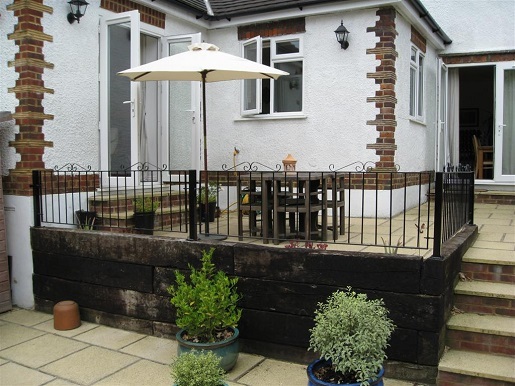 ---
To conclude, we hope this information has given you a better insight into the correct way to select metal railings for your home and garden however if you would like to speak to one of our professional sales advisors who are on hand to offer guidance and support please feel free to contact Metal Gates Direct now on 0844 804 5577. Alternatively email your enquiry to sales@metalgatesdirect.co.uk or fill in the online form and we will reply back to you as soon as we can.