Single Metal Gate Installation Guide
General Advice When Intalling a Single Metal Gate
Before starting the gate installation, it is essential to ensure that the structure it will be attached to can support the additional weight. Adding a gate to an existing wall can stress the joints or other supporting elements, which could lead to damage or collapse if not correctly installed. If you have any concerns, you should engage a builder to inspect it before proceeding with the installation. This will help to identify any potential weaknesses or structural issues that could impact the safety and stability of the gate. As an alternative, if the existing structure is not strong enough to support the gate, metal posts can be added to provide additional support. These should be securely mounted in the ground and reinforced with concrete to ensure stability and safety. It is essential to take these precautions to ensure the gate installation is safe and secure and to avoid any potential accidents or damage.
The images below should only serve as a general reference and not be relied upon for precise installation guidance. The hinge, latch, and bracket designs may differ from those depicted. The metal posts may have universal designs that require specific fixings. Please note that screws may are not supplied with our universal metal posts. We only recommend using the installation instructions provided with the product when it is delivered. These instructions will provide detailed guidance on installing the product purchased, including any specific fixings required. By following the installation instructions supplied with the product, you can ensure that the installation is done correctly and safely and that the product will function as intended.
How to Install Your a Metal Garden Gate or Side Gate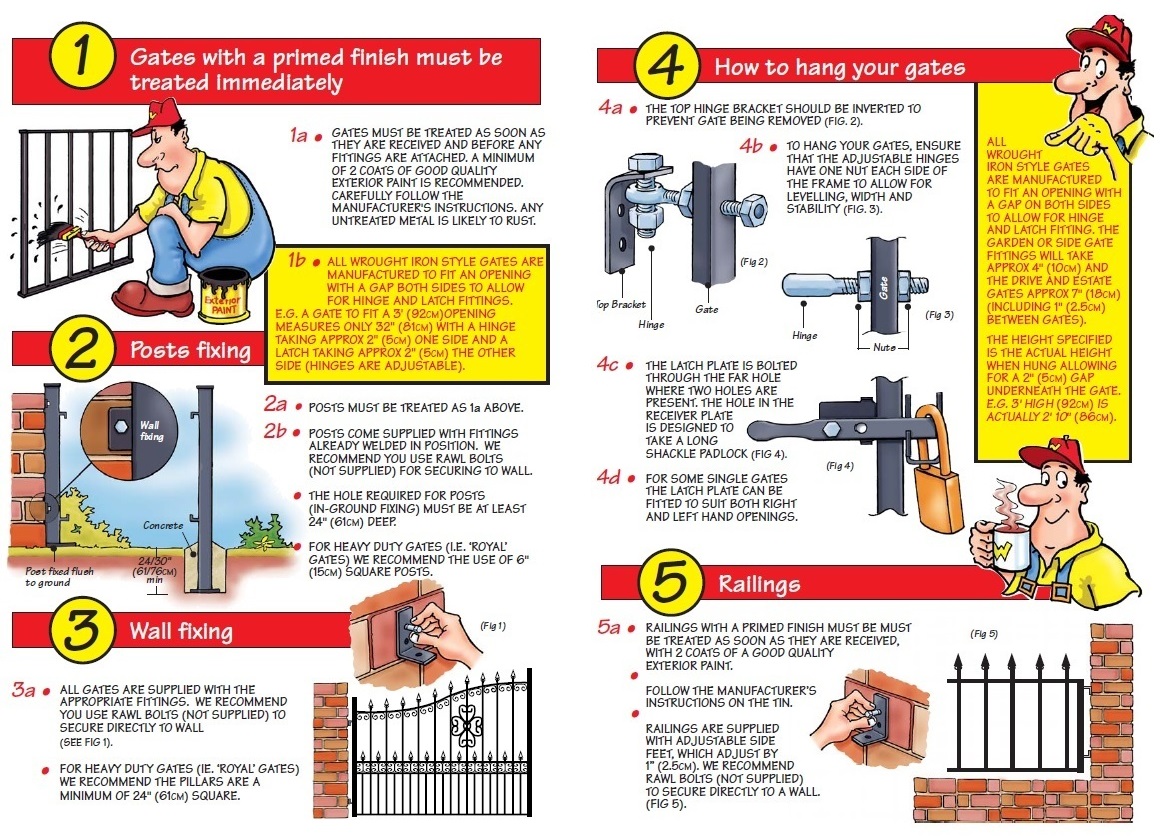 Single Metal Gate Hinge Types
It's important to note that different gate styles may have different hinge configurations. We generally use two types of gate hinge configurations: fixed hinges and adjustable hinges. The specific hinge type for each gate design is outlined in the product description, so reviewing this information is essential before purchasing the product.
Fixed Hinge Design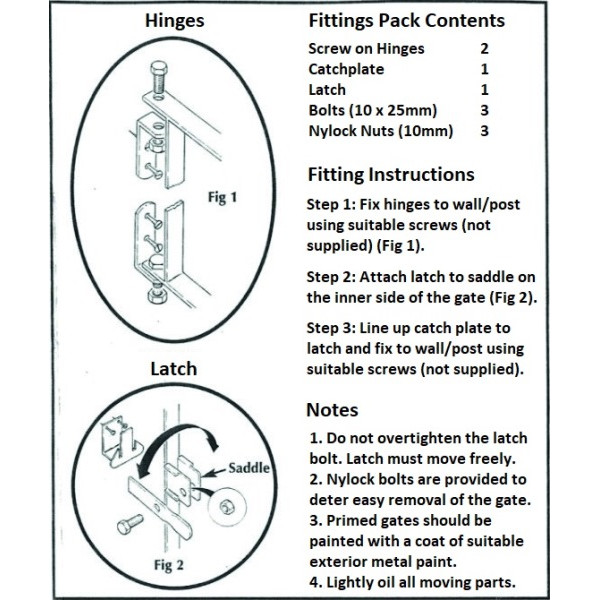 Adjustable Hinge Design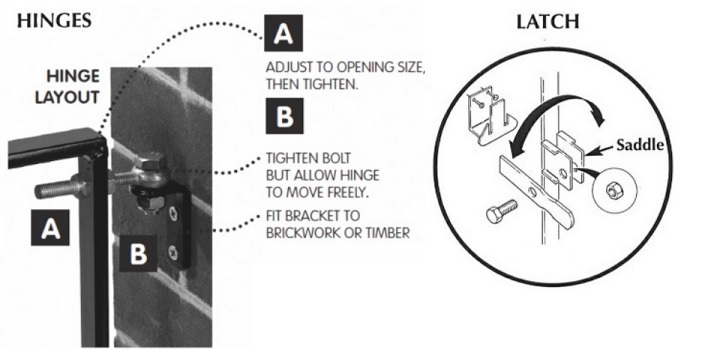 Heavy Duty Adjustable Hinge Design