Double Metal Gate Installation Guide
General Advice When Installing Double Metal Gates
Ensure the structure it will be attached to holds the extra weight before beginning the installation. When the weight of a gate is added to an existing wall, the joints or other structural elements may become stressed, which could cause compromise its structural integrity causing it to collapse if improperly set up. If you have any reservations, you should have it inspected by a builder before continuing with the installation. By doing this, you can find out if there are any structural flaws or vulnerabilities that might jeopardise the gate's security and safety. Alternately, you can install metal posts to give added support if the current layout cannot support the gate. To guarantee peace of mind, these should be firmly fixed into the ground and reinforced with concrete.
The following illustrations should not be used as a detailed installation guide but as an general informational guide. The hinge, latch, and bracket styles may not be as shown.
How to Install Your Double Metal Gates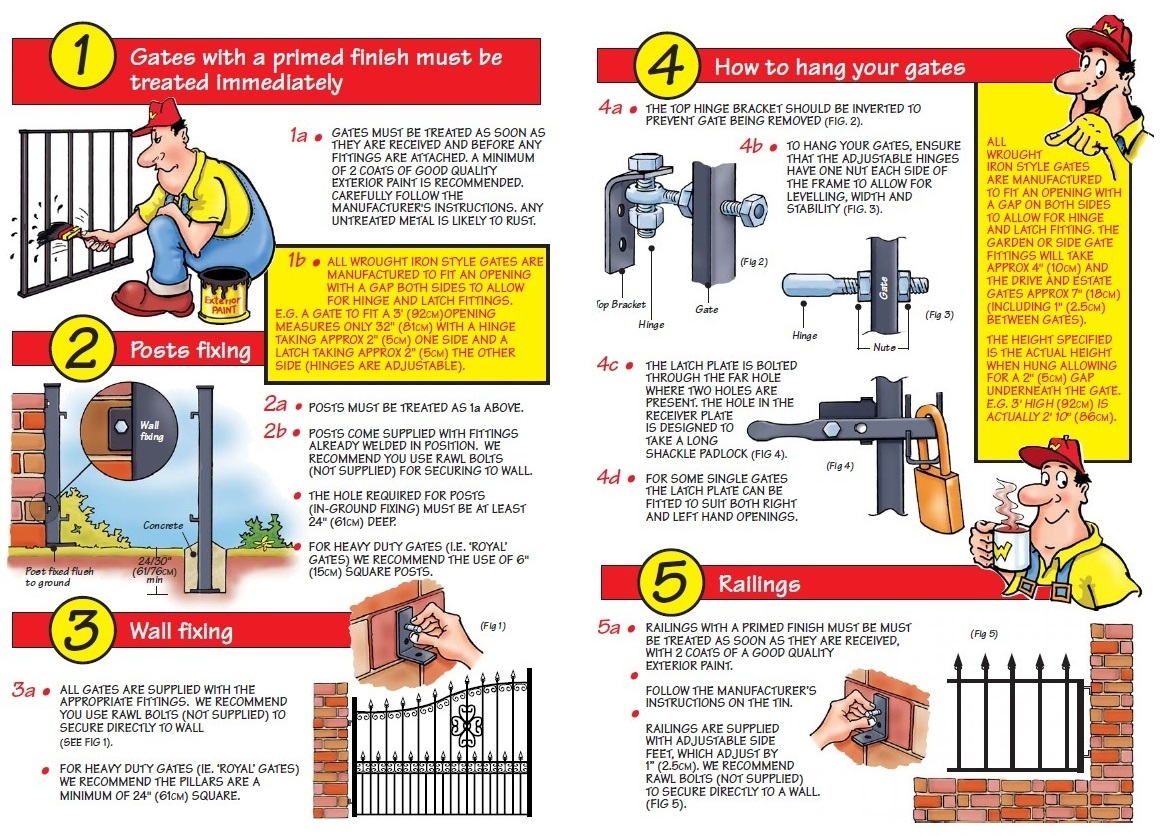 Double Metal Gate Hinge Types
Please be aware that different gate styles may have different hinge configurations. Fixed hinges are used on our lightweight gates; no adjustment is available. On the other hand, adjustable hinges are used when there is a need for adjustment after installation, for example, to level the gates or to adjust for light deviations within the opening. The hinge type for each design is specified in the product description, so it's essential to review this information carefully before purchasing the product.
Double Gate Fixed Hinge Design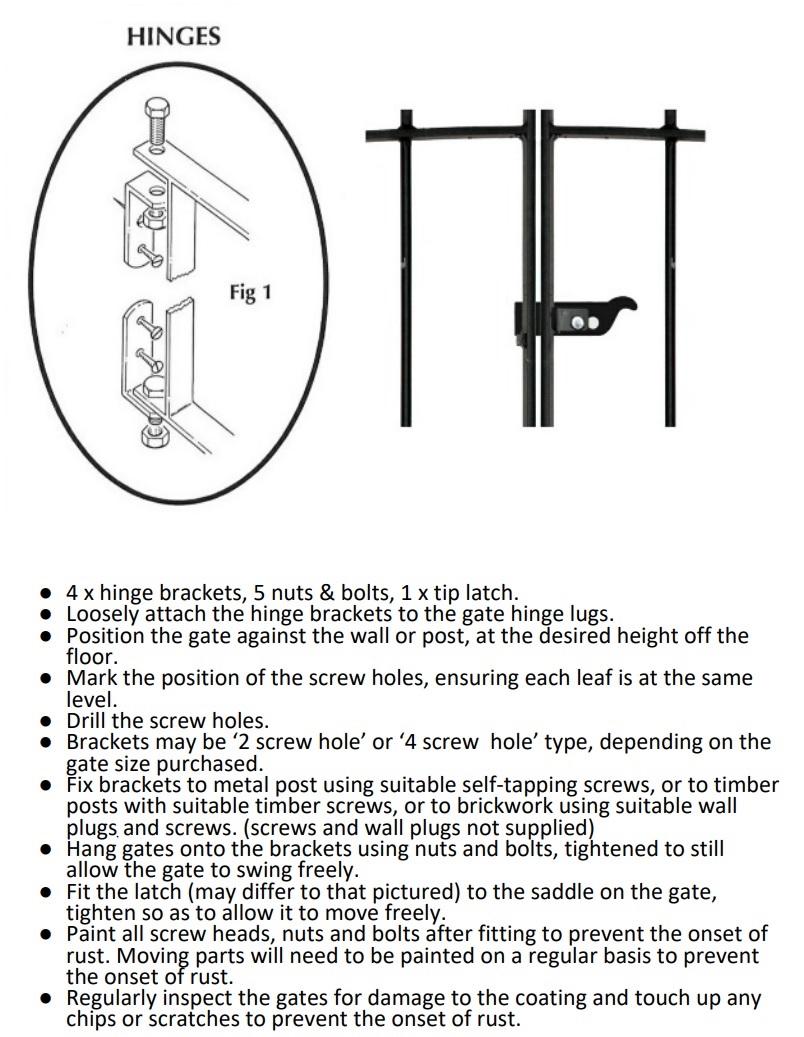 Double Gate Adjustable Hinge Design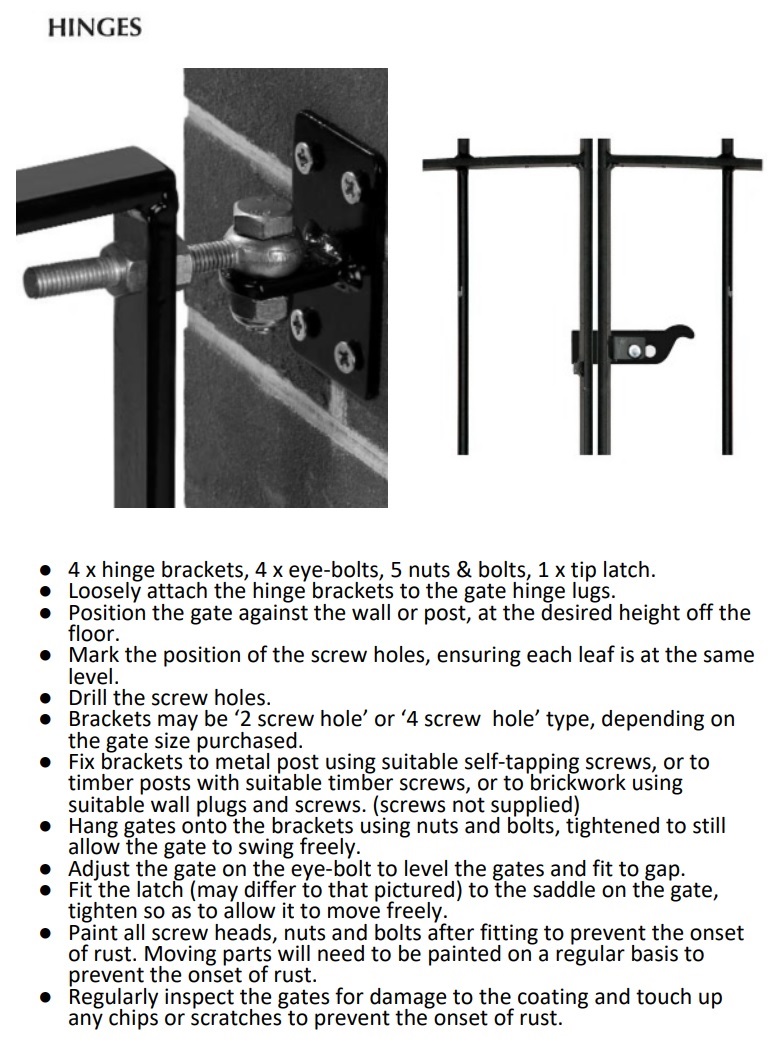 Heavy Duty Double Gate Adjustable Hinge Design